The average mom who feels like a "bad mom" today feels this way 156 times a year, according to new research. 
A survey of 2,000 moms looked at their experiences after having children and found that a third feel like they're a "bad mom" sometimes.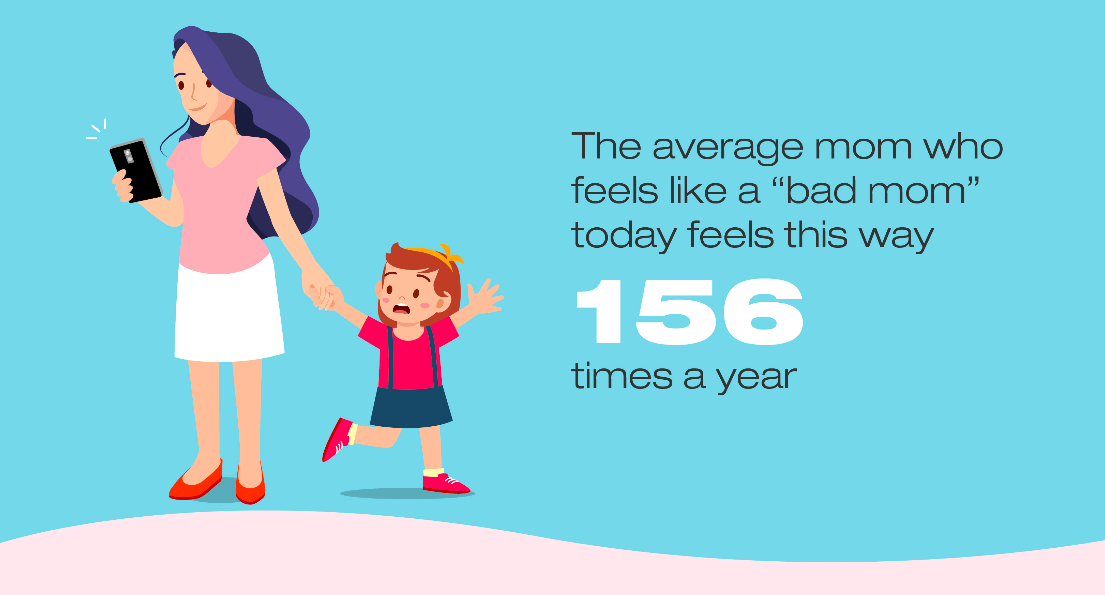 Sixty-five percent of moms use social media, 26% don't and the results found that those who do are more than four times as likely to feel like a bad parent (46% vs. 11%). 
More than three-quarters agree that social media puts pressure on moms to look or act a certain way (77%) and a similar percentage said that society has too many expectations of what a mother should be (79%). 
The survey also found that a majority of American moms who have heard of "momfluencers," social media influencers who cater to moms, watch their content (83%).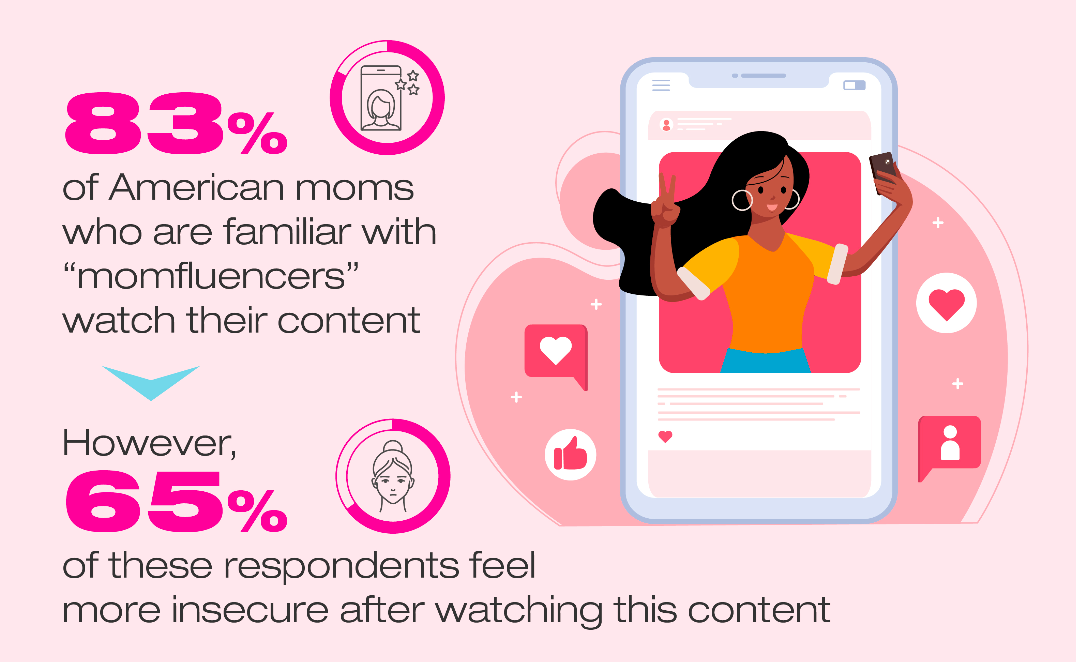 However, 65% of these respondents feel more insecure after watching this content. Yet, one in seven don't think that "momfluencers" realistically portray motherhood. 
Interestingly, those who use social media are more convinced that "momfluencers" do represent motherhood compared to those who aren't active on those platforms (83% vs. 47%). 
Conducted by OnePoll in partnership with Intimina, the survey found that when seeing other moms on TV or social media, respondents feel pressured to add things to their daily routines, such as exercising (46%), cooking (44%) and waking up early (43%). 
Forty-two percent also feel like they need to stay on top of housework and another 37% feel pressured to cook with "organic" foods.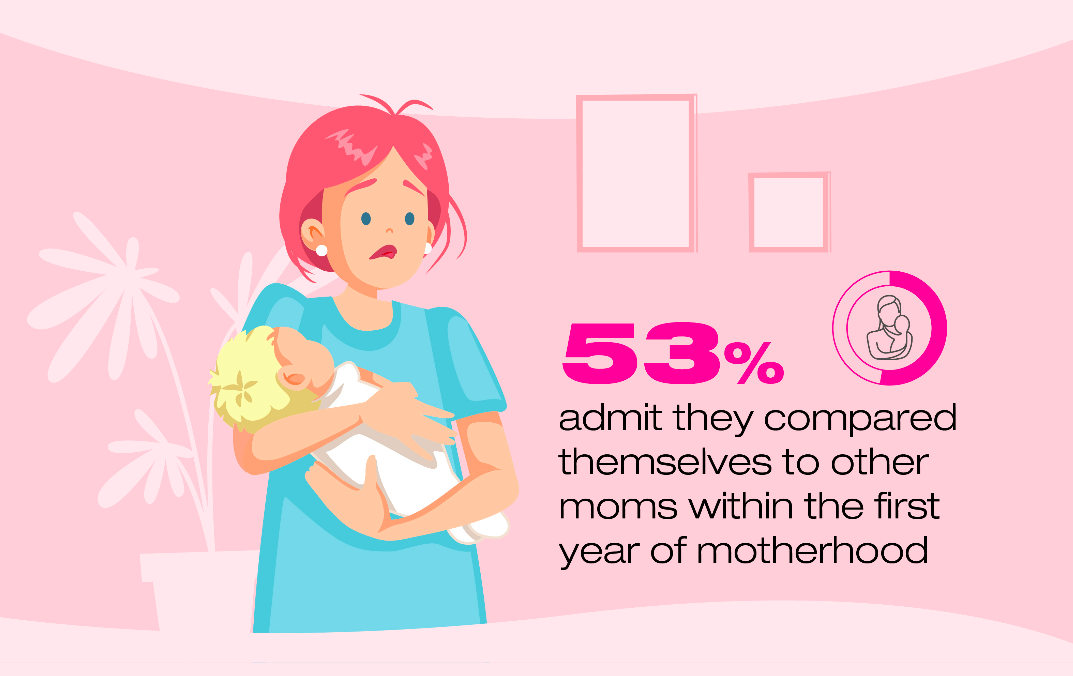 Because of their experiences with seeing online moms, two in three are completely over "momfluencers" (67%). 
"We believe every woman's journey is unique and should be celebrated," said Dunja Kokotovic, global brand manager of INTIMINA. "We encourage women to embrace their experiences, lives and bodies without comparing themselves to others on social media. It is important to remember that their authenticity is their greatest strength, and there is no one-size-fits-all in motherhood." 
Thinking back to their early days of motherhood, 53% admit they compared themselves to other moms within the first year. Those who use social media are four times more likely to have experienced this than moms who don't (73% vs. 17%). 
Moms remember feeling unconfident about their role like whether or not they were meeting their child's needs (35%) or being a good parent (32%). 
They also felt insecure about their body internally (18%) and externally (31%).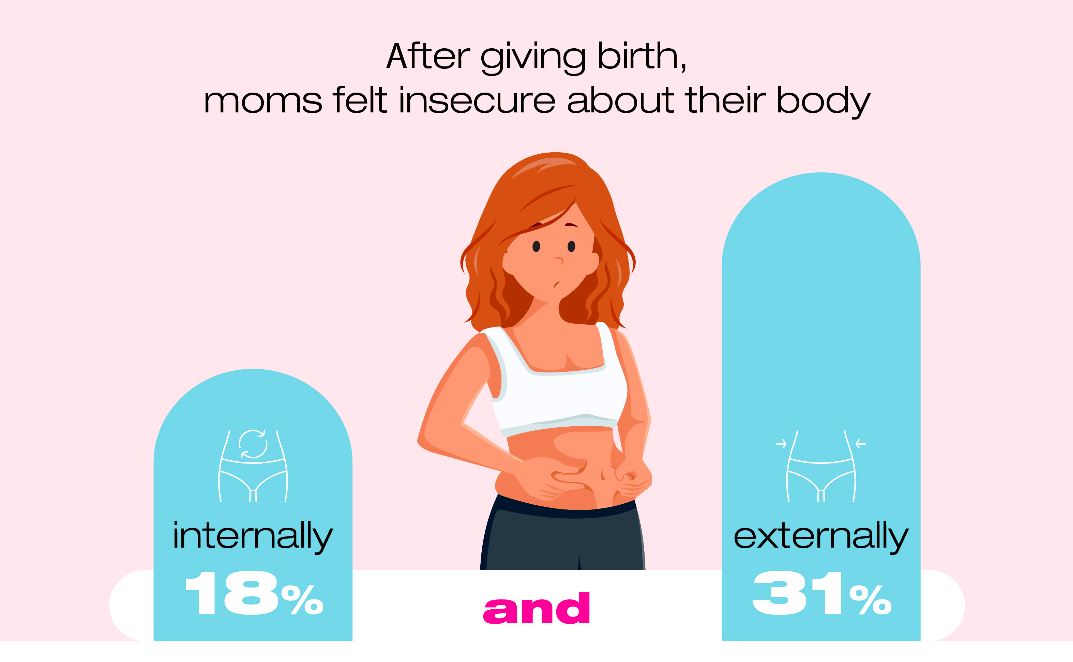 Forty-one percent of those who gave birth to their child said that their body didn't go back to the way it was before, and 69% of those whose bodies haven't gone back to the way it was worry it never will. 
A majority of moms who gave birth and experienced these changes were afraid something was wrong with them based on how different their body was (72%).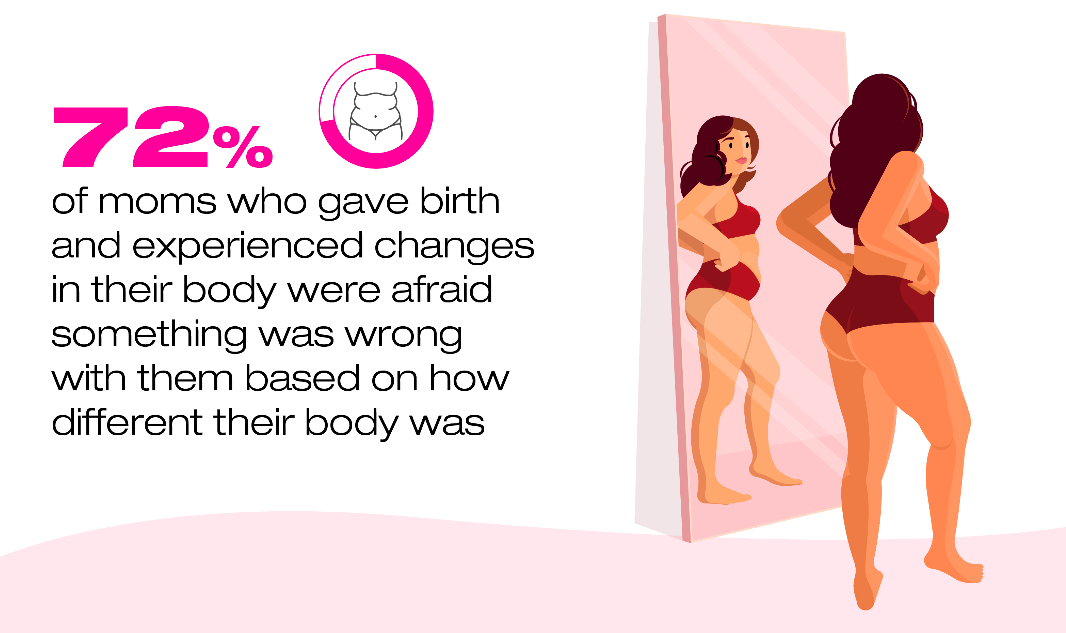 One in seven shared that it's harder to care for their body since becoming a mom and 61% have noticed lasting changes externally like stretchmarks (54%), weight gain (45%) and change in hair (41%). 
A notable 42% of women who gave birth also experienced pelvic floor issues. Among them, more than half (70%) have experienced uncomfortable or painful sex due to a weak pelvic floor after giving birth.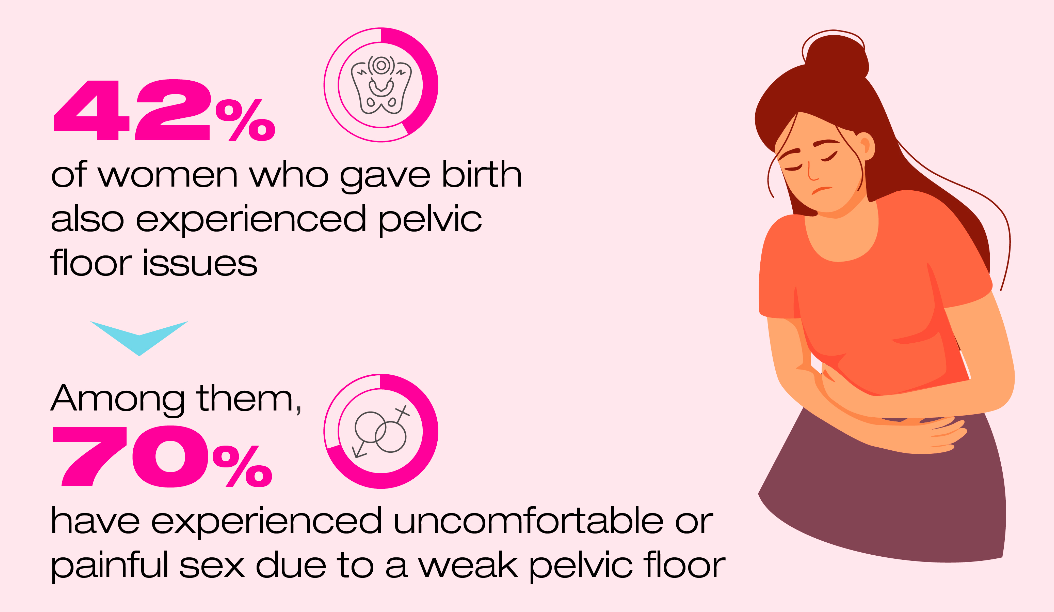 "Incontinence after childbirth occurs due to the stretching and weakening of the pelvic floor muscles during pregnancy and delivery," Kokotovic, said. "Strengthening these muscles postpartum is crucial to regain bladder control, support pelvic organs, prevent long-term issues and enhance overall well-being, improving physical and emotional health. 
Caring for your body during this time is essential, and we encourage women to consider Kegel exercises as an effective way to strengthen their pelvic floor muscles. Assistive Kegel tools are designed to guide and personalize the Kegel routine, making it easier and more efficient to regain control and confidence. Remember, caring for yourself is a beautiful act of self-love and empowerment." 
Many moms are also keeping an eye on their internal changes, too, like being more emotional (57%), hormonal differences (37%) and incontinence (36%).