Someone calls them massagers, someone recognise them as vibrators, personal toys… In the end, it comes down to the same thing – we are talking about devices for strengthening the health of female reproductive system, about devices/toys for masturbation, toys for achieving one's own pleasure.
Their benefits for your health are huge, we wrote about them many times. In case you missed it, read here.
And when you are done, and you finally decide to buy one, we will help you choose it. Buying a personal massager is, without doubt, one of the most exciting projects anyone can undertake. However, for the uninitiated, the abundance of options can leave one feeling a little overwhelmed and even a bit prudish. Every woman experiences pleasure differently, so it's really no surprise that personal massagers come in a wealth of shapes, sizes, speeds and with different kinds of stimulation. Investing in your first massager therefore requires careful and candid consideration of the specs you'd like to enhance your enjoyment and most importantly, asking yourself "What do I really enjoy?".
Before we really get into it….
Before you embark on your quest for the perfect personal massager, there is some important criteria you should bear in mind. With any intimate object you need to make sure it is made from high quality materials that are totally safe for your body – medical grade silicone is a great option as it is toxin free doesn't contain BPA or phthalates – it's used in medical implants for crying out loud!
Also, the more features the better right? Varying speeds and vibration patterns allow you mix things up and find the perfect stimulation for you. Versatility is always a good thing and opting for a waterproof massager means the fun doesn't have to be confined to the bedroom. Plus, everyone wants more returns on their investment, if you know what we're sayin'…
For the record…
It is very important that massagers are made from medical grade silicone, are fully waterproof and benefit from a variety of speeds and rhythms. Easy to use and with lockable interfaces, each massager provides whisper quiet vibrations so aside from any big 'O's', what happens under the sheets stays under the sheets.
So, now for the big question, what is it you enjoy?
External Stimulation
Let's not be coy, most women are all about external stimulation to the pleasure powerhouse that is our clitoris. If this sounds familiar, a contoured personal massager is going to tick all right the boxes. Putting the focus on the clitoris, you can find massagers that have a sculpted shape designed to cradle and caress every part of that most sensitive little nub. Some of them are sleek and petite, and they fits comfortably into the palm of your hand. That means you can target where you experience the most enjoyment, bringing your sensations to new heights.

Hitting the *Spot*
If you're more of a 'it's what's on the inside that counts' kinda gal, internal stimulation might be more up your alley. G spot or rabbit massagers are perfectly designed for internal stimulation, in particular locating that elusive G spot. Delivering powerful vibrations, Cthey are capable of unlocking some of your strongest, most intense orgasms. Plus, "rabbits" are dual stimulators, so can be used to satisfy you externally as well. Swoon!

Shared Satisfaction
If you're of the school that pleasure shared is pleasure multiplied, then you might be interested in a couples' massager. Couples' massagers are worn by women during intercourse, with one thin tail inserted into the vagina and a clitoral vibrator extending outside for hands-free stimulation. Offering enhanced sensations during sex, couples' massagers are great if you want to mix things up a little in the bedroom – with vibrations both of you can enjoy.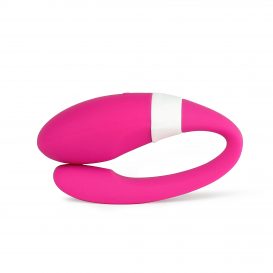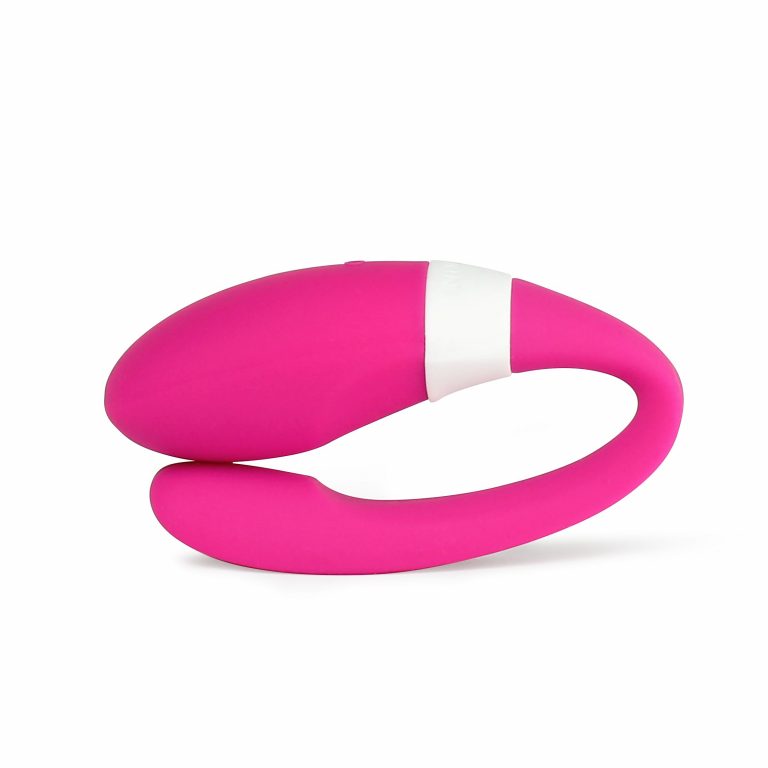 With so many options out there, buying your first personal massager may seem a little overwhelming. To recap, your top considerations in this oh-so-fun research are 1) that good quality, body safe massagers are always a must, 2) the more (useful) specs the better and 3) choose a massager that will cater to what you enjoy best. Once you've found one that makes you purr, you'll be wondering how you ever lived without it, trust us!
Please note that advice offered by Intimina may not be relevant to your individual case. For specific concerns regarding your health, always consult your physician or other licensed medical practitioners.